A year in outfits again already? I hate to trot out an overused cliché, but time really does fly. Here's my top 11 for 2011.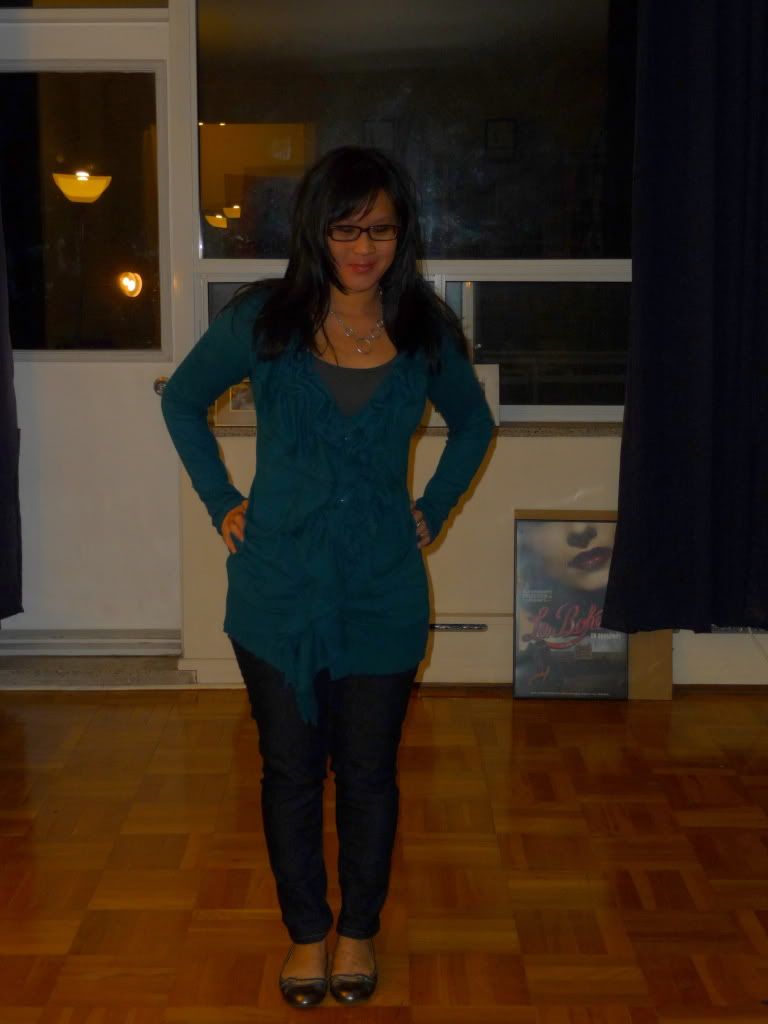 L: Aggressively ruffled. Still a favourite sweater, I was wearing that outfit today.
R: Older Anthro: I picked up this Lithe top from Roxy. Unfortunately, I wasn't into Anthropologie when they were carrying Lithe, so I missed out on some great pieces.

L: An example of making something work. I do love this outfit, but this dress was also a regret purchase of 2011 (it's a little short, even for me).
R: Getting reacquainted with an old dress. I've had this striped Club Monaco dress for three and a half years, and I really don't wear it enough.

L: Orange and blue – a colour combination that was the cause of an argument with a friend. I still say it works.
R: My first outfit for summer 30 for 30, and my go-to dress for the summer.
 
Still one of my favourite dresses, part of my summer 30 for 30.

Same skirt and top is the same anyway, calling this a tie to sneak an extra outfit in. I picked up the Winged Victory Top from Roxy too, and it's a favourite in my closet now.

L: The elephants! It's a great dress and I'm happy I picked it up.
R: Thanks to Bailey 44, it doesn't get easier than this.
It's a very different set than last year's, but there are still two repeats. Things change, some things stay the same. Curious to see what 2012 will look like!