My boyfriend fiancé (one day I'll get used to saying that!) doesn't hate this sweater, but he does laugh at it.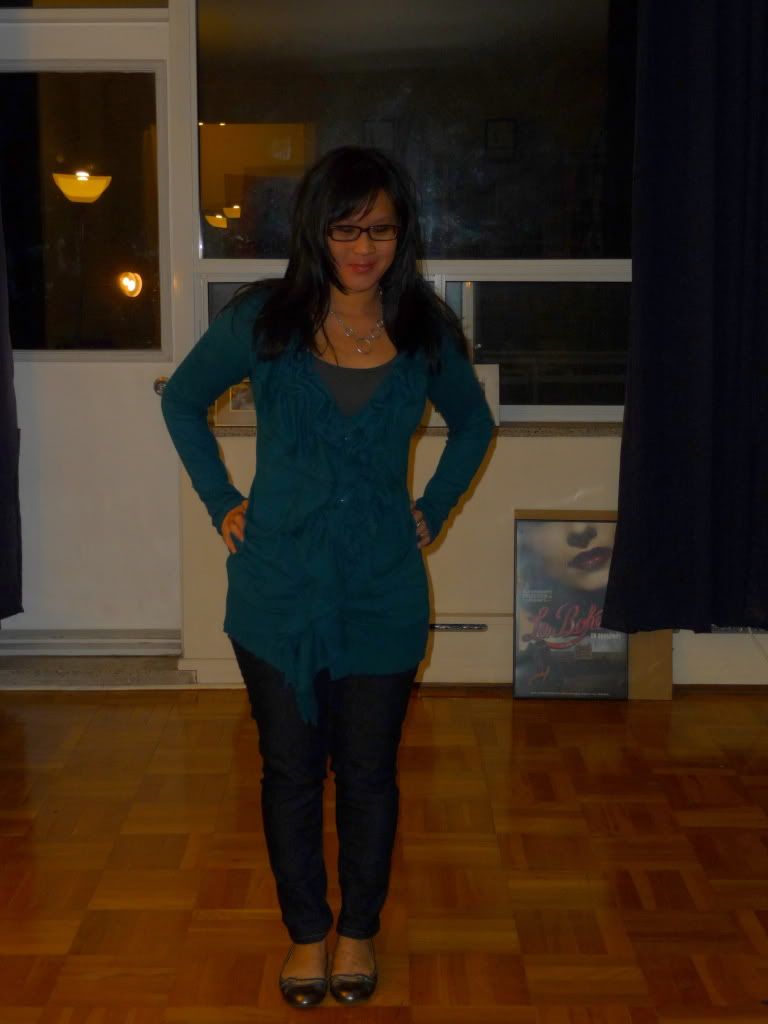 Anthropologie Plaza Cardigan (Moth) (November 2009) | James Perse tank | Hilary Druxman necklace | Mavi super-skinny jeans | Cole Haan Air Tali Mary Jane Ballet flats
He says I'm "aggressively ruffled."  Maybe he feels threatened by ruffles.  If that's the case, I wonder how he'd feel if it were as ruffled as it is in the product & catalogue shots.
The Plaza Cardigan was one of the first Anthro pieces I bought in store, and still one of my favourites, although I kinda blame it for leading me down the slippery Anthro slope.  But that was 2010; in 2011 I've yet to see anything at Anthro that I want (except maybe Tracy Reese's Irresistible Maxi Dress, and that's definitely just a fleeting fancy), and I'm not complaining.  Gives me a chance to save up for something I really want!
Speaking of saving, my no-shop month is still going well.  Almost over! I did go for my 3x a year pricey haircut this week though (not that it shows in this photo though).  Does that count?