As much as I love Anthropologie, I'm not a huge fan of their home decor.  It's a little too vintage-y/antique-y for my taste; I prefer a much more modern, streamlined, contemporary look.  So, enter west elm.
We bought the two biggest pieces of furniture for our new condo elsewhere, but west elm has furnished everything else: bedding, curtains, and accessories.  We seem to be making weekly trips there too.
It started with this cushion…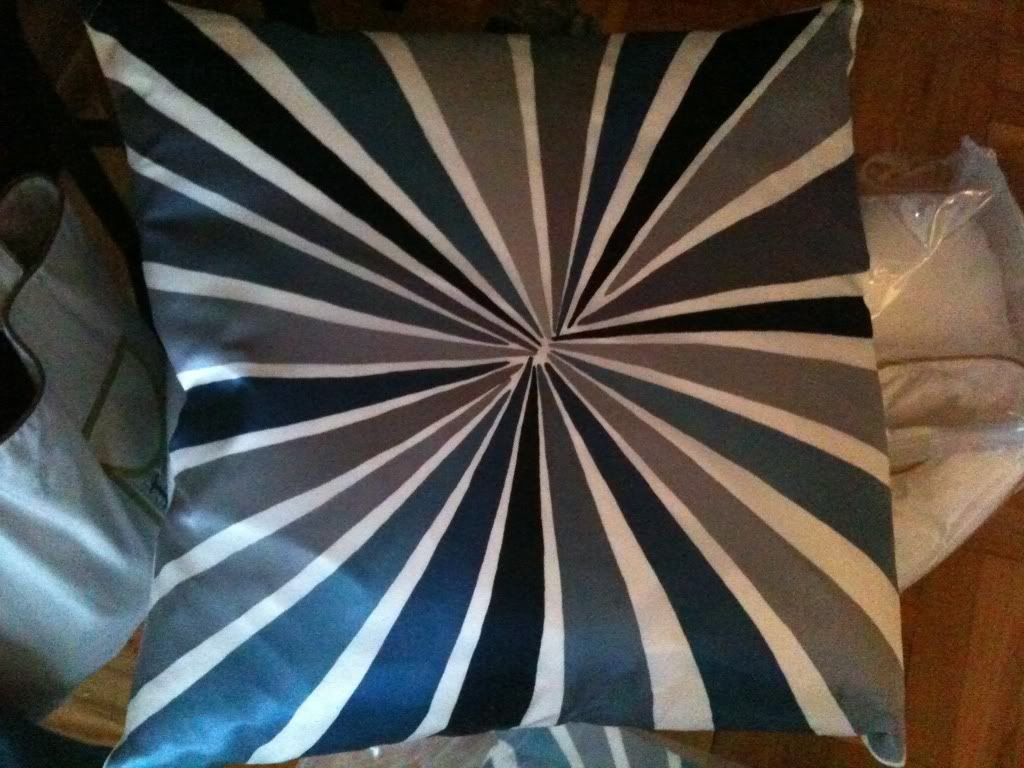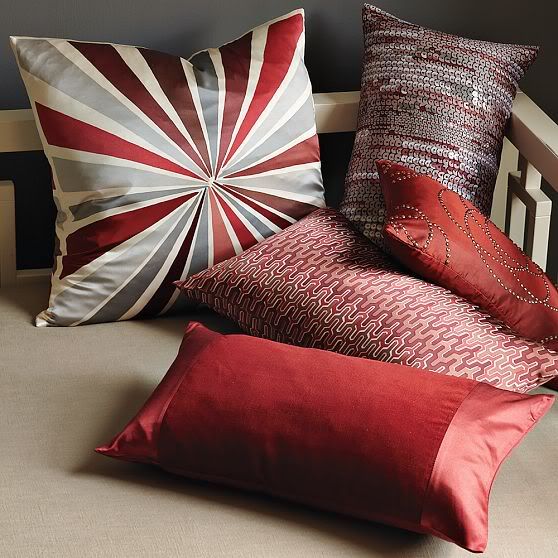 bull's eye silk pillow cover
The blue motif pillow is basically the colour scheme for our condo.   But we did also buy the covers for the red ones, in case we wanted to switch them up.
We bought this in slate, a dark grey.  Surprisingly not too girly for Will.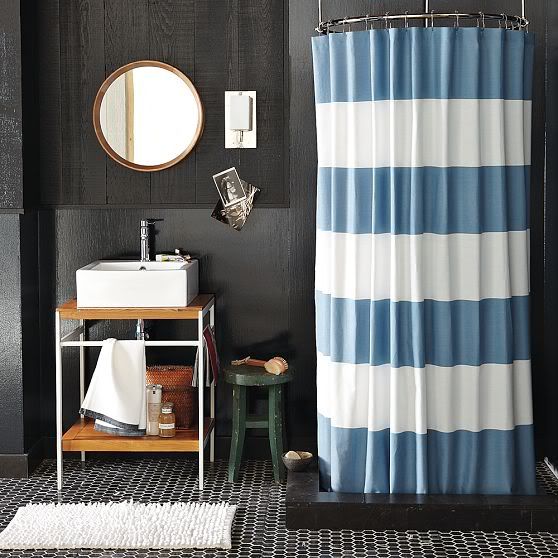 cotton canvas window panel | stripe shower curtain
The canvas drapes were a steal, and we're extending the blue colour theme with the striped shower curtain.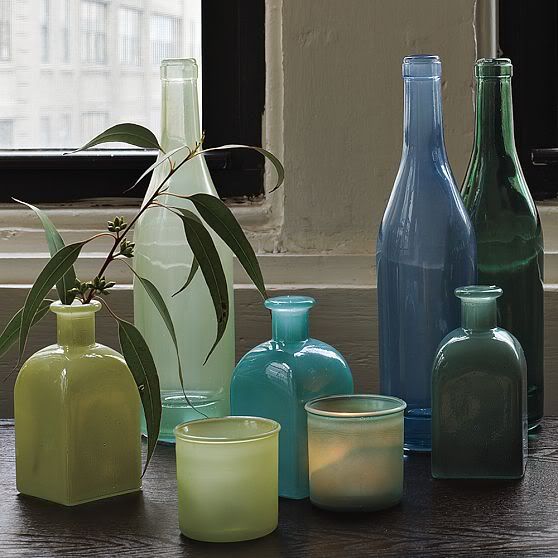 recycled spanish-glass vases | recycled spanish-glass bud vases
Normally we don't do knick-knacks, but I couldn't resist these gorgeous glass vases.