Not only did I actually put on real clothes this weekend, I also came across a surprising and unexpected bonus to the 30 for 30 challenge. Will and I spent considerable time cleaning, purging, and packing in anticipation of our move into our condo, and I was able to pack all my non-30-for-30 clothes since my challenge will last up to the day before we move. So not only is 30 for 30 helping me come to terms with the excess in my closet and allowing me to explore more creative outfits I may not have put together otherwise, 30 for 30 is helping me be more organized!
It is kinda weird seeing my closet so empty though.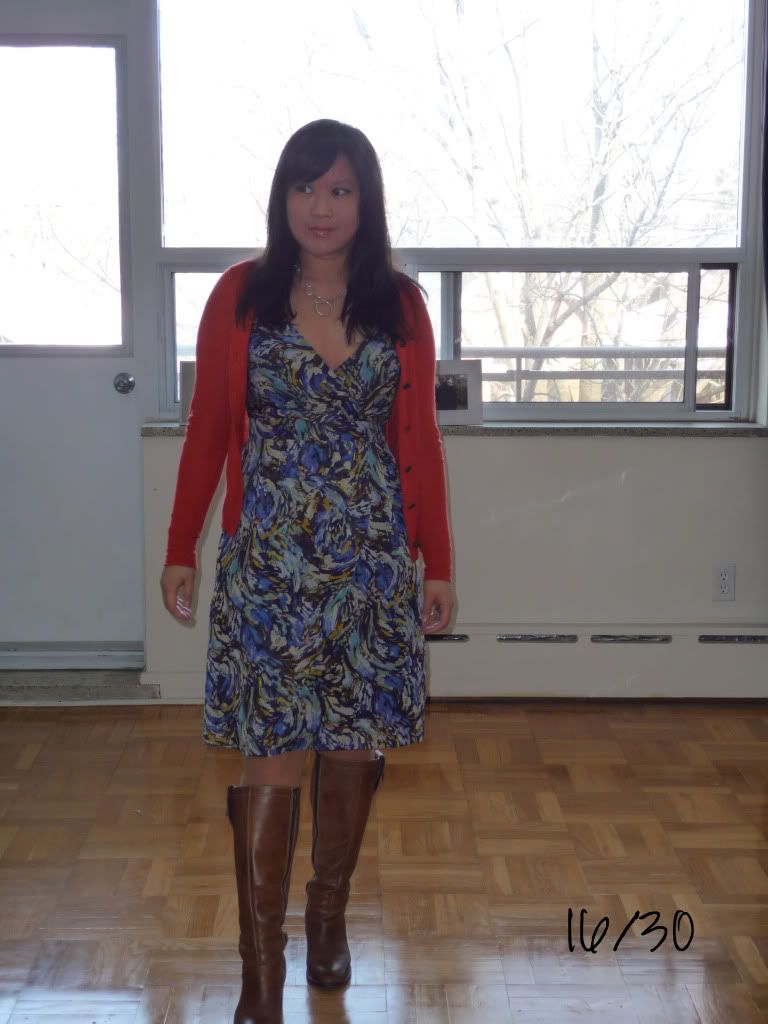 Anthro Oak Apple Dress (Moulinette Soeurs) | Club Monaco cardigan | Hilary Druxman necklace | Wolford Individual 20 tights | Duo Hawthorn Boots
This is my first attempt in pairing this dress with colour.  Yellow would make more sense, but I don't own a yellow cardigan.  I love the combination of orange and blue, but does it work here?  I say yes.  Because I wore this in public.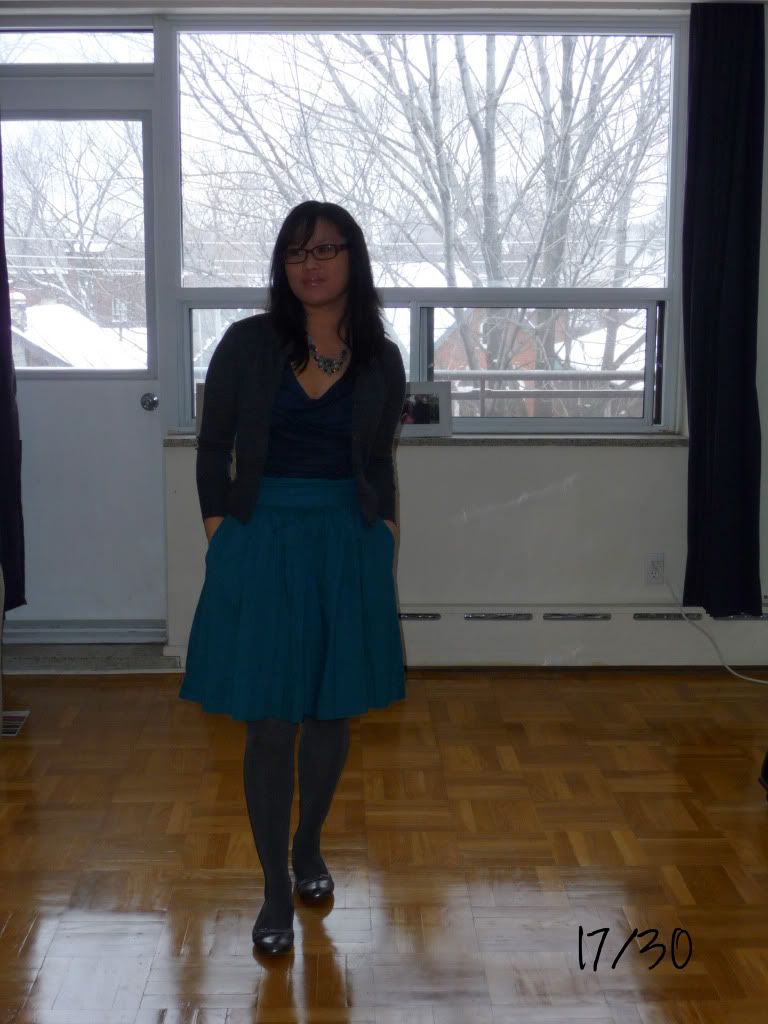 Anthro Echoing Folds Cowlneck (Bordeaux) | J.Crew Jenna's Cardigan | Ayala Bar necklace | Anthro Circle the Globe Skirt (Edme & Esyllte) | Wolford Satin Opaque Tights | Cole Haan Air Tali Mary Jane Ballet Flats
God, I hate my bangs here.