The first four outfits of the winter edition of 30 for 30 has proven to me that planning my outfits in advance was a really good idea.  I don't have to think about what I'm wearing in the morning; I know what I'm wearing and I just get dressed and go. 
Business casual for Thursday:


Jacob sleeveless top | Club Monaco cardigan | Tsunami necklace | Anthropologie Alluring Sway Skirt (Cartonnier) | Wolford Satin Opaque tights | Michael Kors heels
And forget casual Friday: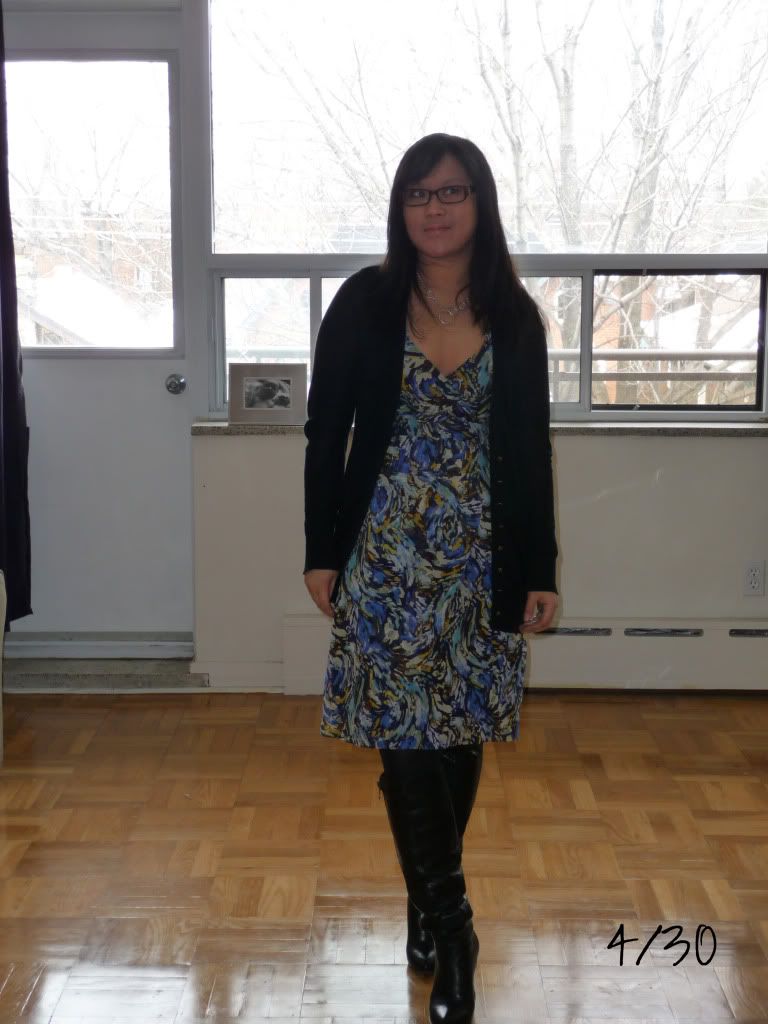 Anthropologie Oak Apple Dress (Moulinette Soeurs) | Club Monaco cardigan | Wolford Satin Opaque tights | Miz Mooz Gayle High Heel boot
Yeah, I was completely overdressed for casual Friday.  It's mind-boggling to some people that I would actually choose to wear a dress instead of jeans.  Because dressing up is SUCH a chore and jeans are infinitely better, right? (Nothing against jeans.)  Relax, people, it's just a dress on Friday, not the plague.  I swear coming to work naked would have caused less of a stir.  I'll conform most Fridays, but I had plans after work that I wanted to dress up for.
I'm spending this weekend in yoga pants and a hoodie, so 30 for 30 resumes on Monday…