Without 30 for 30, I haven't been photographing my daily outfits religiously.  Either I'm too rushed before work or too exhausted after work when all I want to do is get into comfy clothes and zone out in front of the TV.  But I managed this week's outfits.  Not particularly festive or thoughtful, I'm just making sure I don't end up at work naked.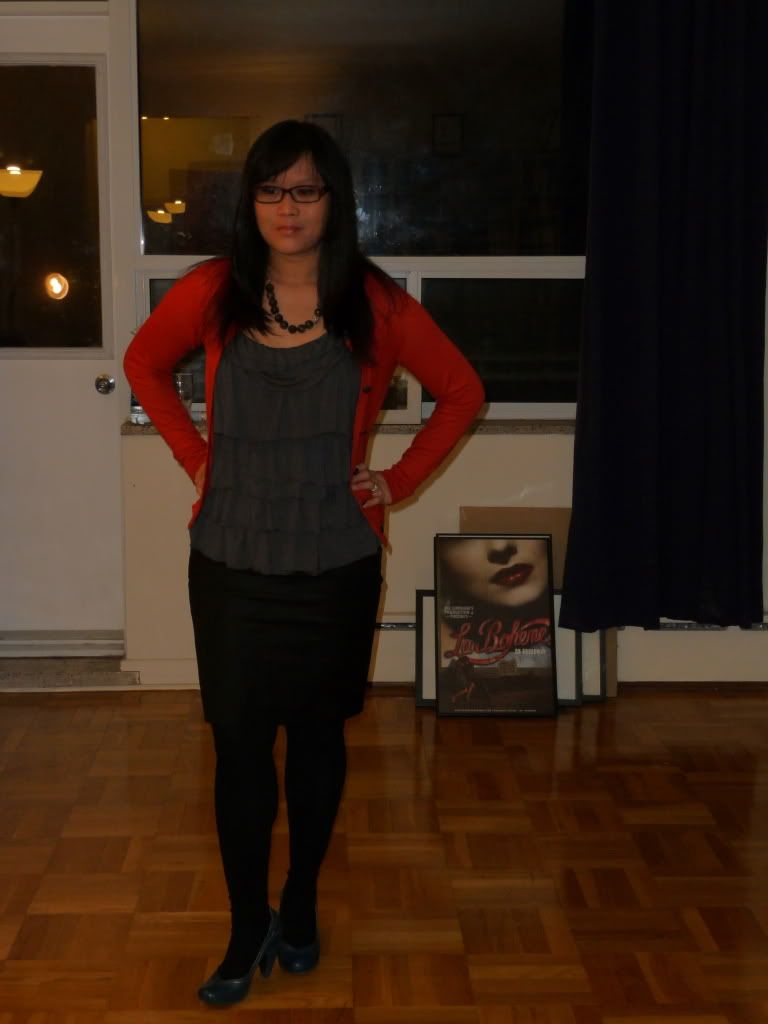 J.Crew tank | Club Monaco cardigan | Club Monaco pencil skirt | Wolford merino wool tights | Miz Mooz Stella pump | labradorite and silver necklace made by me
No Anthropologie!  That doesn't happen very often.

Anthropologie River Delta Shift (Anne Pinkerton) | Club Monaco cardigan | Wolford merino wool tights | Tory Burch Reva flat
The dress is Anthro loungewear and is probably meant to be a nightgown, but it works as a dress.  I did find it a little short, and I'm only 5'2".  I haven't worn it since Europe, so I figured it was time.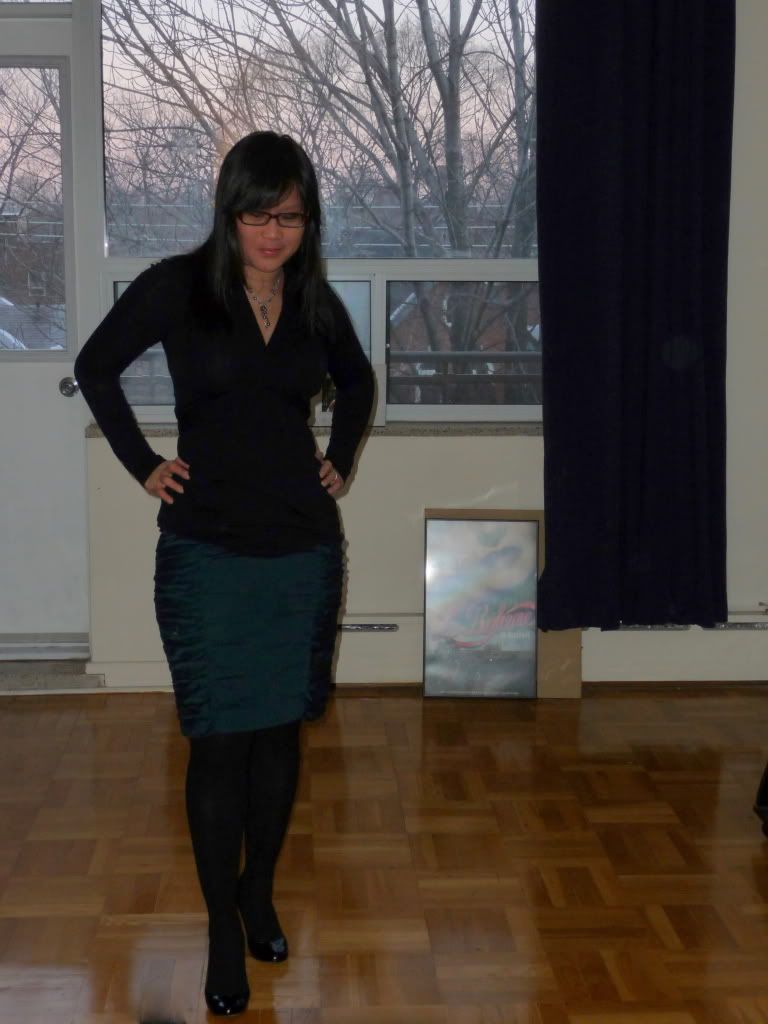 Club Monaco top | Anthropologie Acting Out Skirt (Cartonnier) | Wolford merino wool tights | Michael Kors pumps
Green is a Christmas colour right? 
This week has been looong, but I only have tomorrow to get through and then I'm on vacation.