It's no secret that I love Anthro catalogues for the beautiful product shots and styling.  It doesn't always translate into wanting to buy; I often love the product shot/styling and have no desire to actually buy the item.  One thing is for sure: the Anthro team really knows what they're doing.
Thanks to the past catalogue links posted by Natalie at Anthropologie Addict, I've been browsing old catalogues (some I received, some I didn't).  I'm most impressed with how the clothes stand up to time/fashion trends/etc—nothing looks dated.
At first I thought browsing back catalogues was "safe shopping" for me, but then I remembered there's always eBay and Roxy's Trade Market.  Regardless, it's still fun to go back and look at these old catalogues!

big sky sweater, vintner's landscape dress

sweet wilderness top

passing time scoopneck, scythed lawns skirt (that side-ruffle is certainly familiar)

silent constellation top (which I originally read as silent consternation top)
  
bared branches dress
 
tawny garden dress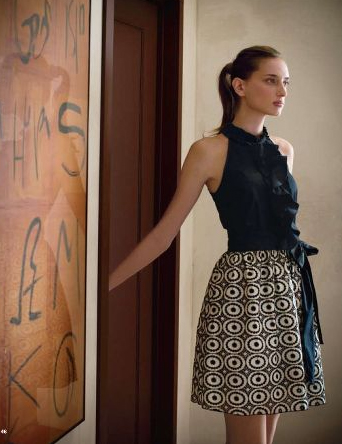 evening's promise dress

various Christmas ornaments