So since I'm not working right now, I shouldn't be shopping, but come on.  When I have the time, I'm definitely going to be heading over to Anthropologie.  Luckily, I set aside some money for shopping this month.  Comfort shopping.
At Anthro today, I only tried on three things, and I was rather underwhelmed.

Alstroemeria Tee by Deletta, CAD$88, size S – I like the soft fabric, the long length (even though I'm only 5'2", I have a freakishly long torso), and the asymmetrical hem, but I'm not a fan of round necks, and all I can see in the print is yellow. I'm biased against yellow, it's a colour I never wear and don't really like.  Maybe one day I'll try it, but not now.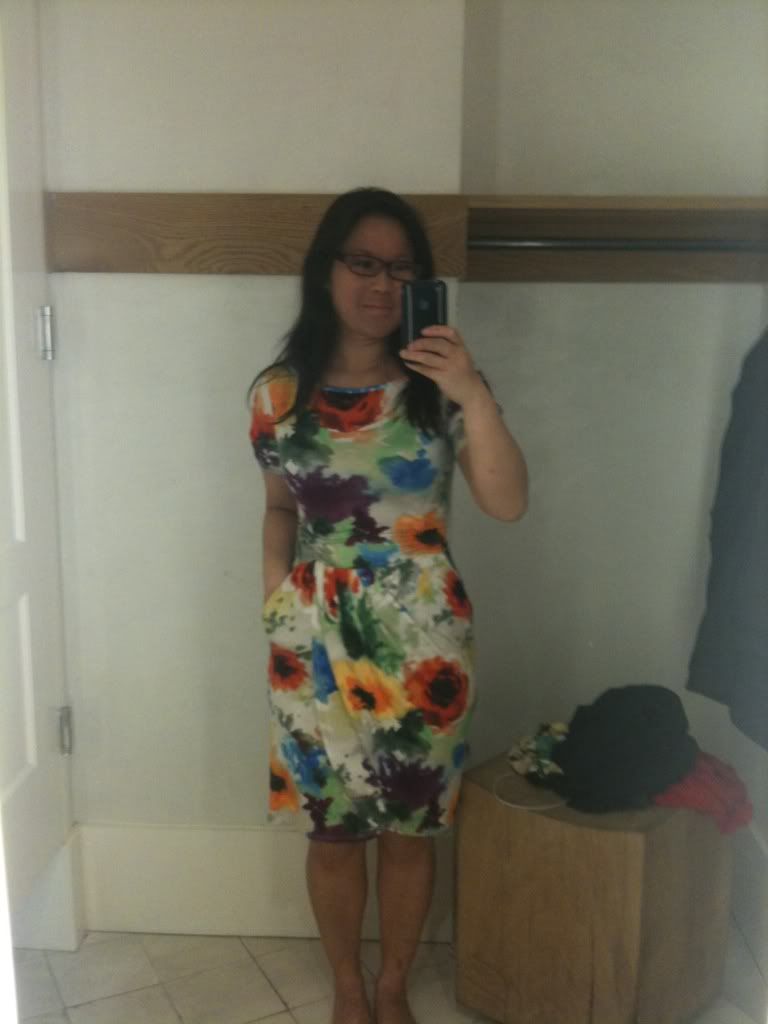 Gathered Hemlock Dress by Weston Wear, CAD$168, size S – again, I like the fabric and the shape, but not the neckline or the print. 

Blooming Bulbs Dress by Bailey 44, CAD $218, size 6 – I adore the print of the dress.  I don't expect prints from Bailey 44, so it's nice to see.  It's pricey, but the fabric is good quality and it seems to be well-constructed. But I'm not crazy about the shape, or the neckline.  (Is there a theme here?  I don't care for higher round necks.  What can I say, I'm a ho, I need a lower V-neck.)
So I walked out of Anthro empty-handed.  That's okay though, lots of shopping still left to be done.