So it's been two weeks since I've been off work and I have to say, I'm really getting used to it.  This is a bad thing, because I will eventually have to go back to work, probably sooner than later.  I'm walking a very fine line; I want to enjoy my time off as much as I possibly can, but I don't want to enjoy it too much, so much that I never want to work again.  As supportive as Will is being right now, he won't want to bankroll my life of leisure for very long.
But in the meantime, I am wholeheartedly enjoying myself.  Today involved lunch with some former colleagues(one of whom wants me to join his team, so I'm going to call it a business lunch), shopping for McVitie's Rich Tea Biscuits and dark chocolate in advance of making a chocolate biscuit cake tomorrow, some browsing in Williams Sonoma and some shoe stores, macarons from Café MoRoCo (I prefer the ones at La Bamboche), a bang trim at my hairdresser's new digs, and of course a pitstop at Anthropologie.
(I can't maintain this lifestyle of lunches, coffee, shopping, and macarons, unless I win the lottery or find myself a sugar daddy right now.  Anyone know any available ones?)
It's freezing today, but Anthro were giving out free lemonade at the front door: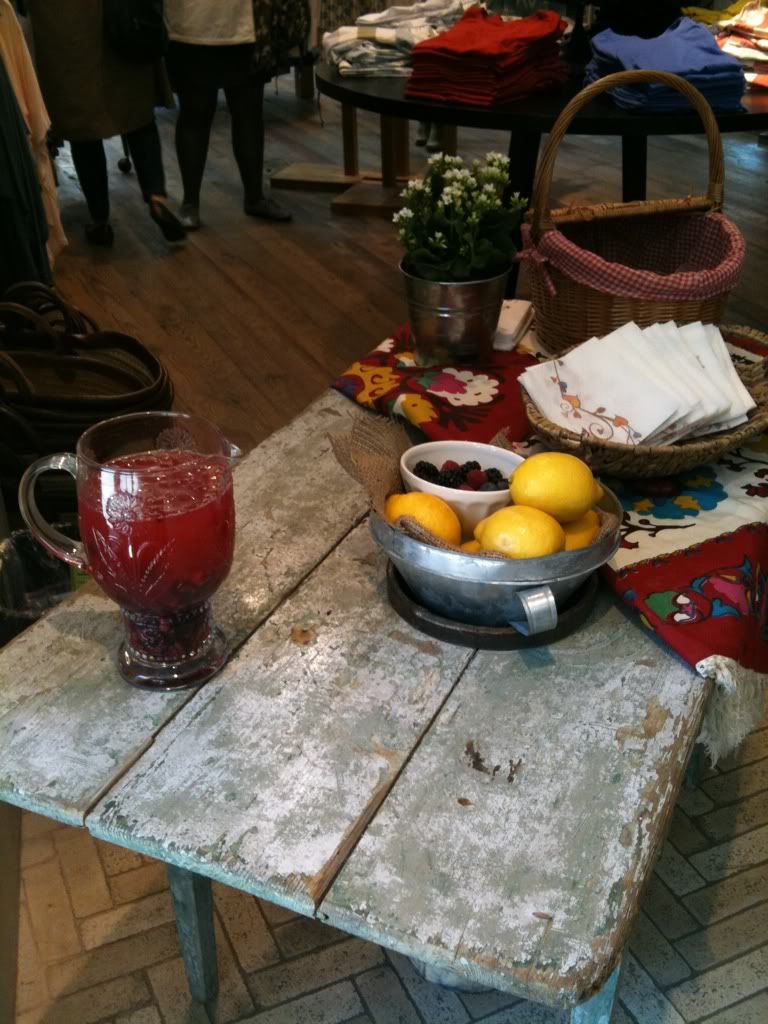 Awesome idea!
With that kind of incentive, I had to stay a while and try on a few things.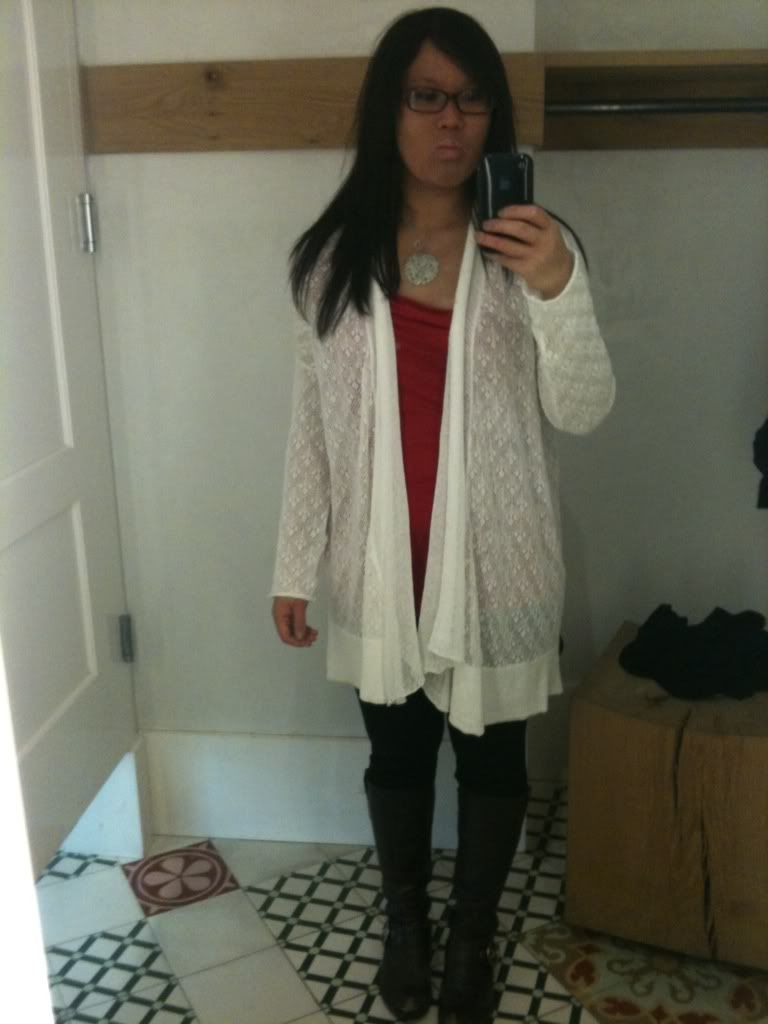 Billowing Stitches Cardigan by Knitted & Knotted, Size S.  I thought this might be a nice lightweight summer sweater, but it was just a disaster.  Definitely billowing.  Pass.

Diamond Lattice Dress by Moulinette Soeurs, size 6. This dress was insanely staticky, so I had to request some static guard to get it to hang properly.  It's a little bit shapeless, but I love the colour and the pattern.  It's also different from what I usually wear, and I could stand to leave my comfort zone every now and then.

Have to try it out with a cardigan, because that's how I would wear it in the office.  When I get back to an office.

When I expressed my concern about the shapelessness to the SA Laila (Leila? Layla?), she went to find me a belt.  This one worked perfectly, to be worn with the buckle in the back under a cardigan or in front without the cardi.  (I would like to link to it, but I can't find it on the Anthro website.)  With the belt, I really like the dress, and I definitely have to consider it further.  It's a great light piece for spring/summer.  But I can't consider it too long, because it will probably disappear from stores quickly.
Spring/summer still seems to be a long way off, but it gave me a chance to wear one of my favourite pieces again.

Anthropologie Cream Confection Jacket (Cartonnier) | American Apparel leggings | Geox boots
There are those damn leggings again, but a lady of leisure must always be comfortable.