Gorgeous spring weather, a long walk, a trip to Anthropologie, the official job offer, and dinner with my nephew.  So what if I might be starting a cold!  (That's so typical.)
What I wore:
 
Soïa & Kyo trench coat, American Apparel leggings, Puma ballet flats, Marc by Marc Jacobs Hillier Hobo
It was cooler this morning, I took the trench off later in the day.
Some pics I snapped with my iPhone on my walk: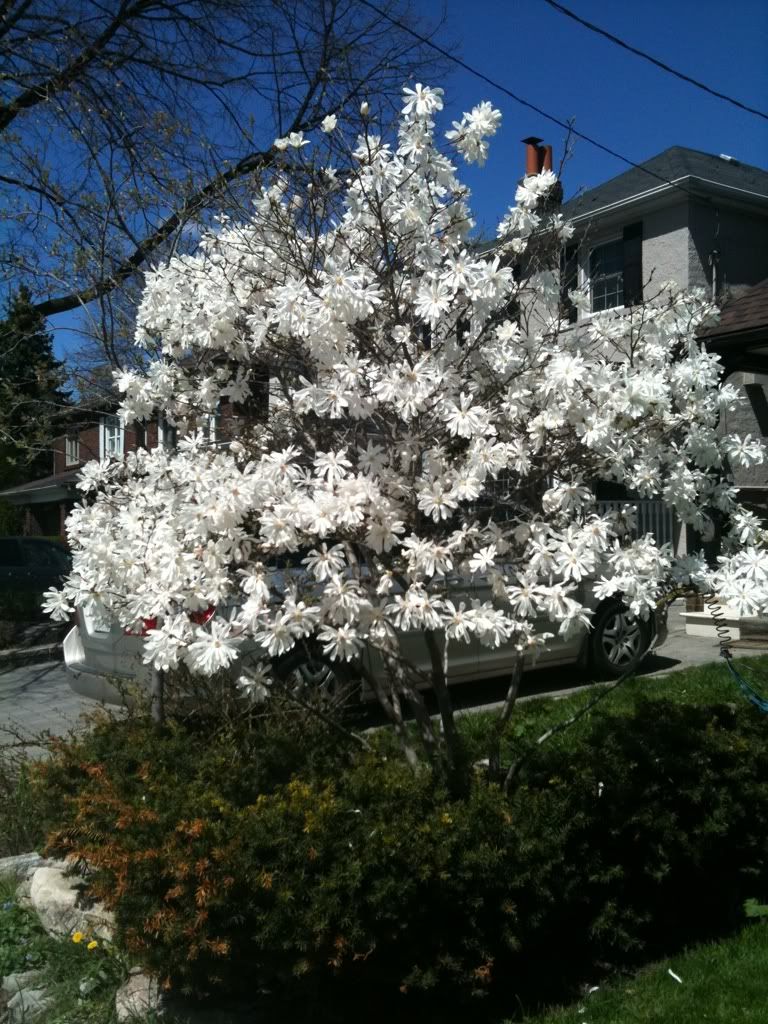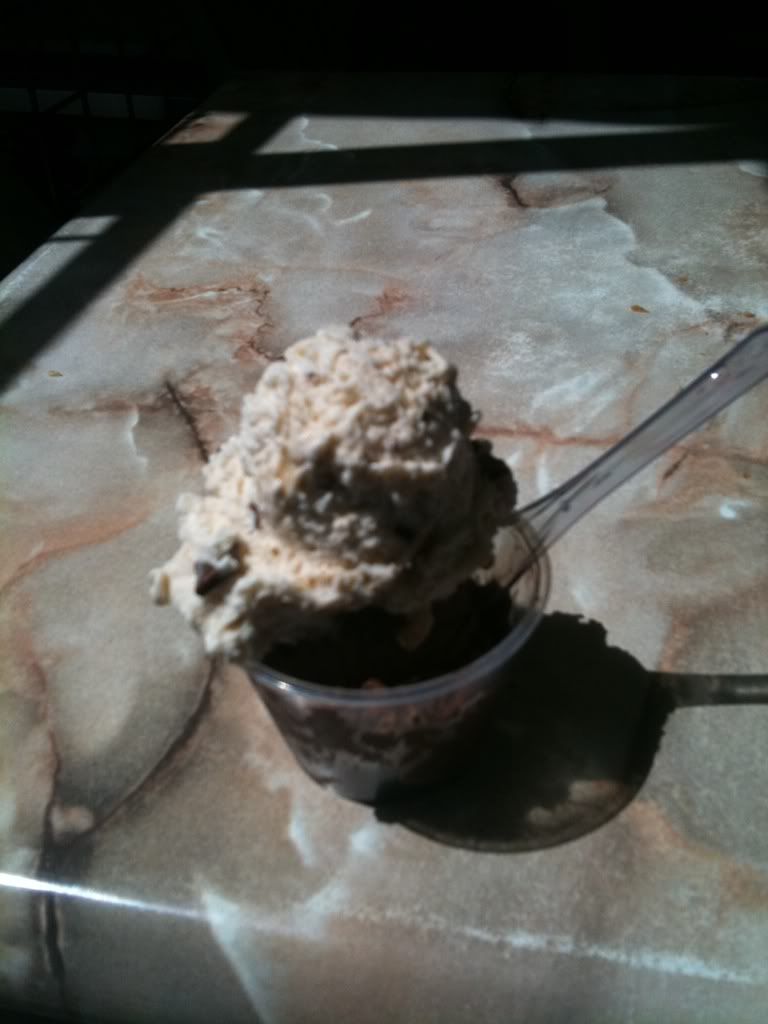 Gelato for lunch (Skor on top, Valrhona Chocolate on the bottom, from Hollywood Gelato).  Yum!
And my nephew:

He may be a brat very willful, but he's damn cute.