Over two weeks into January and I haven't posted any outfit photos yet.  I've been feeling a bit off (touch of a stomach bug combined with "oh crap I'm back at work at a job I HATE" and general winter blues), so I've been falling back on tried-and-true outfits I've already worn.
And when I did try to come up with something new, it didn't quite turn out the way I intended.
Monday:


Banana Republic top | Club Monaco cardigan | Anthropologie Field Skirt (Edme & Esyllte) | Wolford tights | Aldo Mary Janes
Not horrible, but something's not quite right, right? I said to a co-worker that I felt like I'd gotten dressed in the dark.  He said no, I was working it, but I wasn't happy.  And I couldn't even get the photo right.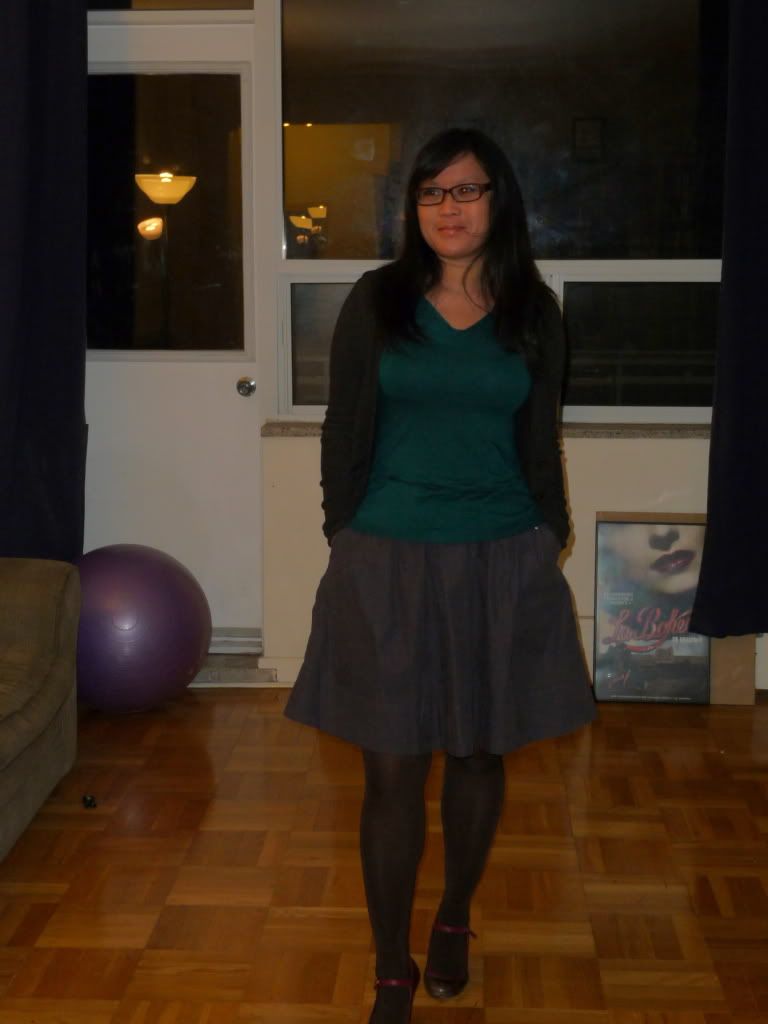 Also, I know I said I'd bought and returned this skirt, but here it is again.  I decided to give it a second chance and bought it when I was in Boston over Christmas.
Today: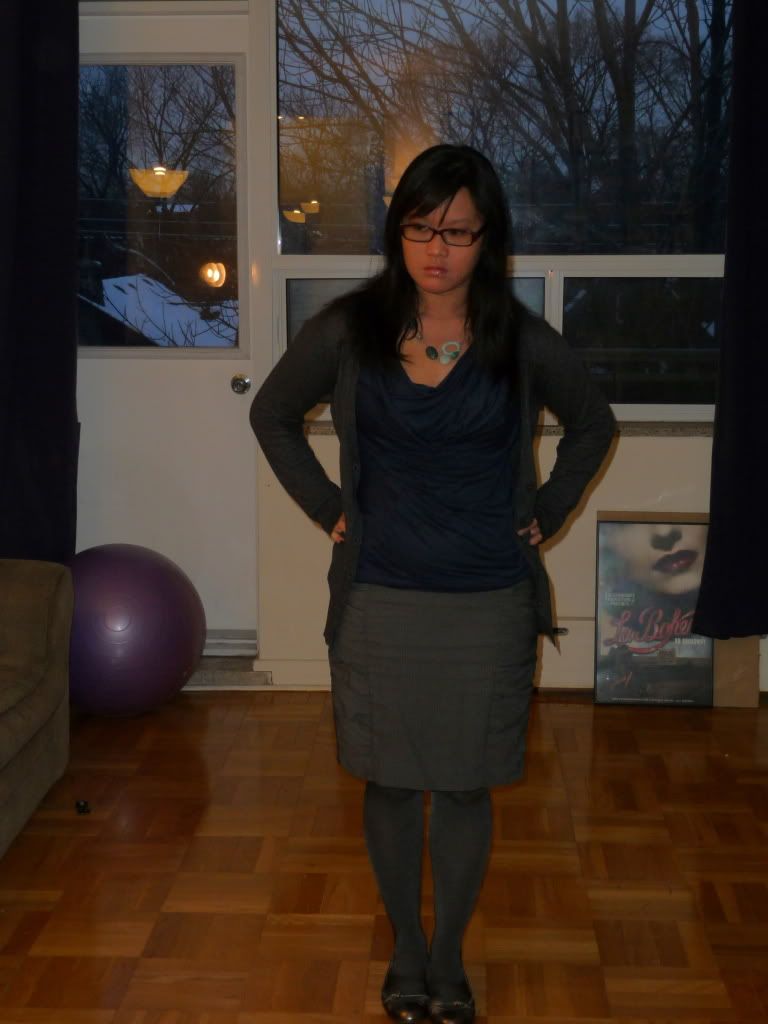 Anthropologie Echoing Folds Cowlneck (Bordeaux) | Mexx cardigan | necklace made by me | Anthropologie Alluring Sway Skirt (Cartonnier) | Wolford tights | Cole Haan Air Tali MJ Ballet flat
Yeah, the face says it all.  I realized from the full-length mirror in the bathroom that this was schlumpy and messy (too much going on with the excessive draping in the top and the ruching in the skirt), and the pencil skirt really does need a high heel. 
Ah well. I was going to ditch these photos because everything was so imperfect (and I am nothing if not a perfectionist), but I decided to post them because mistakes happen, sometimes I might look like an unmade bed, and all I can do is learn and move forward.