I'm behind again on blogging and reading blogs and commenting on blogs (but I've always been bad at that at the best of times).  But being in front of a computer for 8 hours isn't conducive to being in front of a computer again after commuting home.  Wow, that totally sounded like a white whine. ;)
Anyway, I still love my job and I'm so happy to be part of this team.  We work hard, but we also do fun things like this: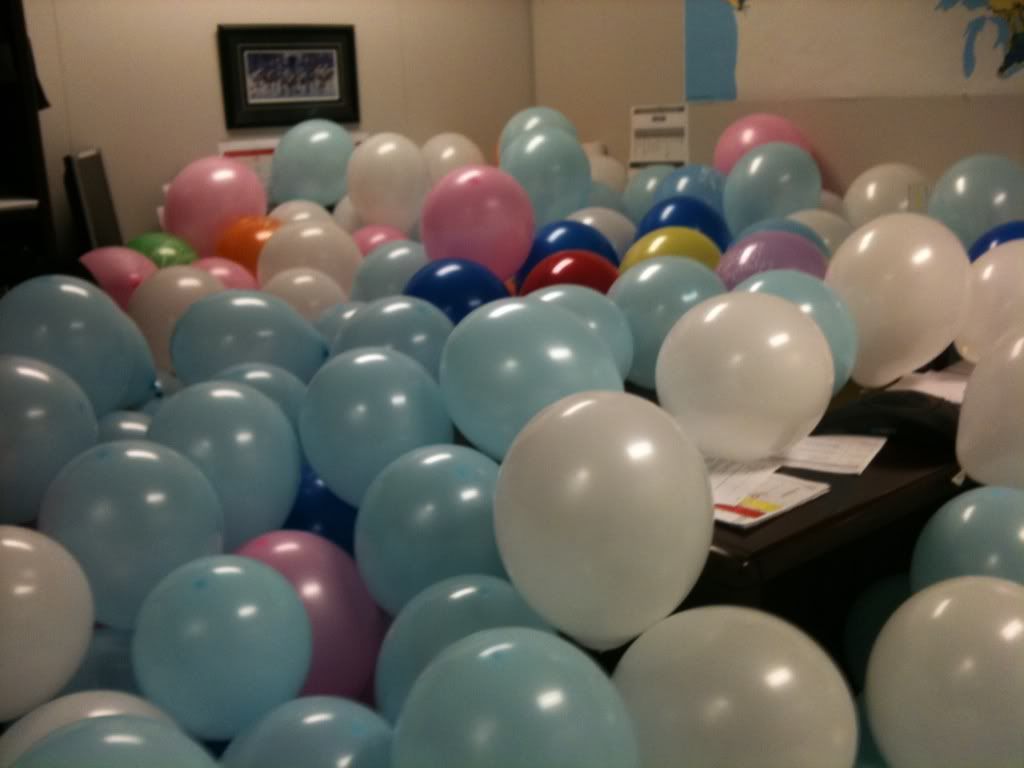 That's 400 balloons in my boss's office to celebrate his birthday.  His desk is somewhere under there.  My coworkers also photoshopped his head onto Superman's body, printed it out lifesize, and put it on his door.  He was a little freaked out, but he loved it, even though he had to wade through all the balloons to get to his desk. 
I also haven't been photographing outfits, but I'm going to get back to that soon.  In the meantime, here's a slightly blurry shot from the fitting room at Anthro.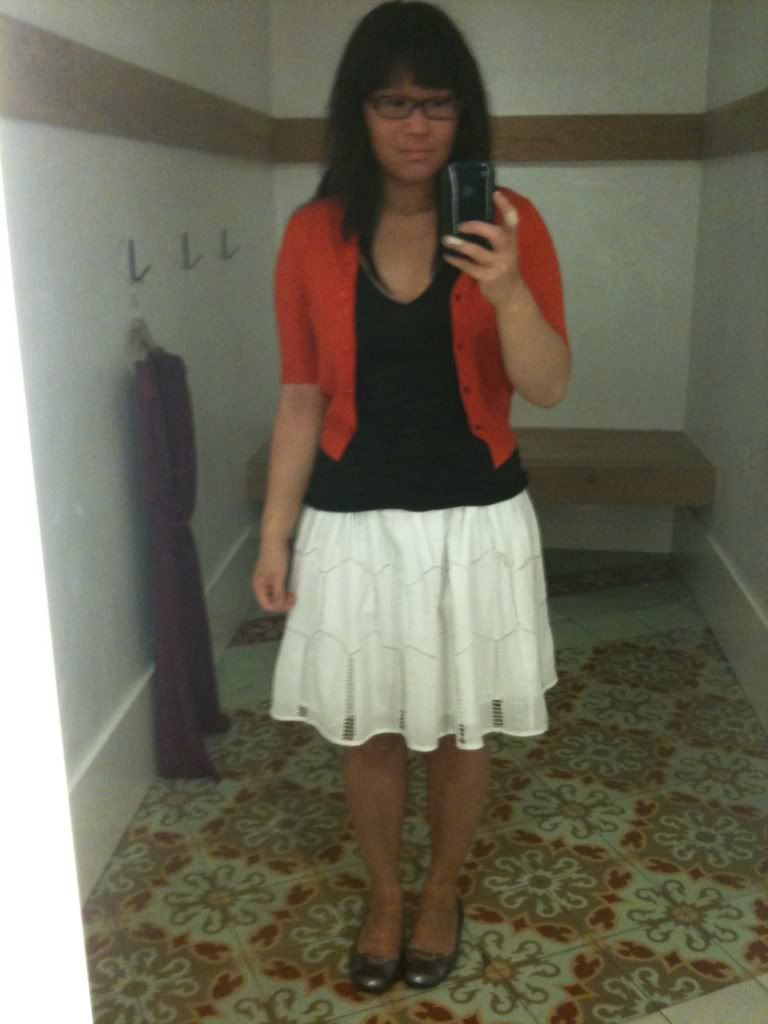 Jacob sleeveless top | Anthro Bette Cardigan (Sparrow) | Club Monaco skirt (2009) | Cole Haan flats
I wish I'd gotten a better photo, because I'm pleased with how this hastily-thrown-together outfit worked out.  I love this Club Monaco skirt and the Bette cardigan is definitely going to be a summer staple for me.