My birthday is in a week!  I don't have anything planned though.  I'm not big on celebrating my birthday.  I'll probably go out for pho, maybe a nice dinner with Will, and that's it.  I don't expect presents, but I did order myself an iPad2 (to replace my slowly-dying laptop, whose death was accelerated when Will accidentally spilled beer on the keyboard when booking plane tickets to NYC for his birthday in August), but that won't arrive until July 4. 
I'm not usually in the habit of buying a birthday dress, but I got a birthday discount from Anthropologie in the mail.  So I tried on a few dresses to see which one might make the cut.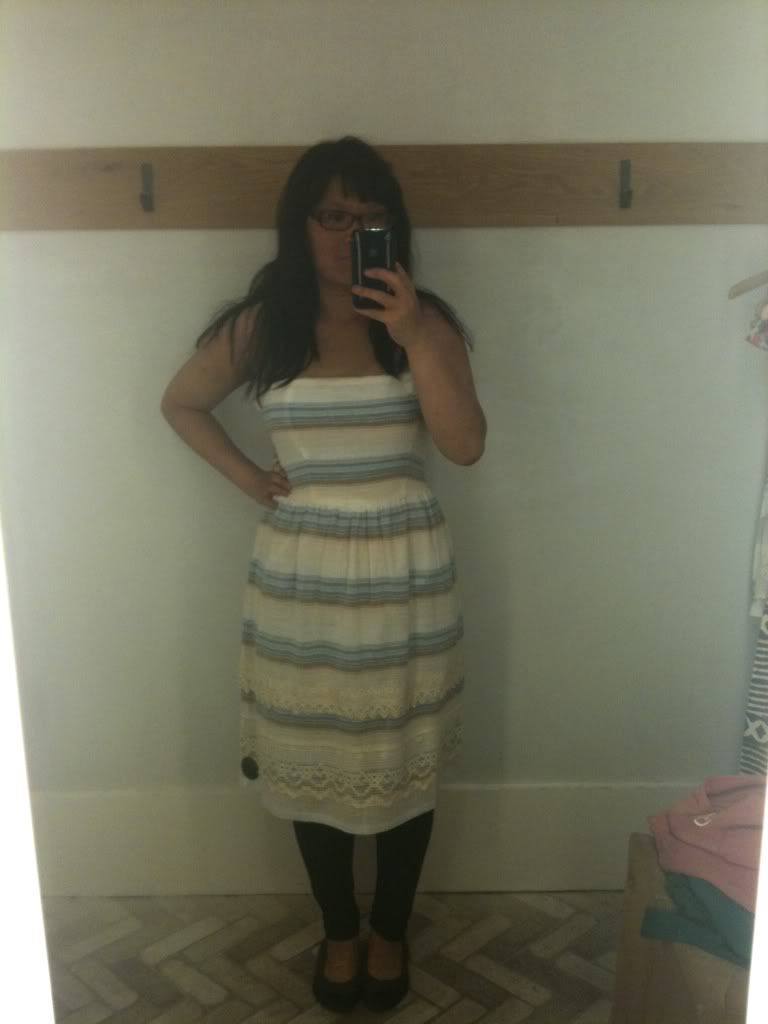 Sky Stories Dress by Sami, CDN$198, size M.  I absolutely love the catalogue shot of this dress, but in person, not so much.  The colour is a bit too wishy-washy on me, I hate the feel of the fabric, and I also hate the back.  It was also too big in M, so I'd have to size down if I really wanted to buy it. Not my birthday dress. Especially not at that price.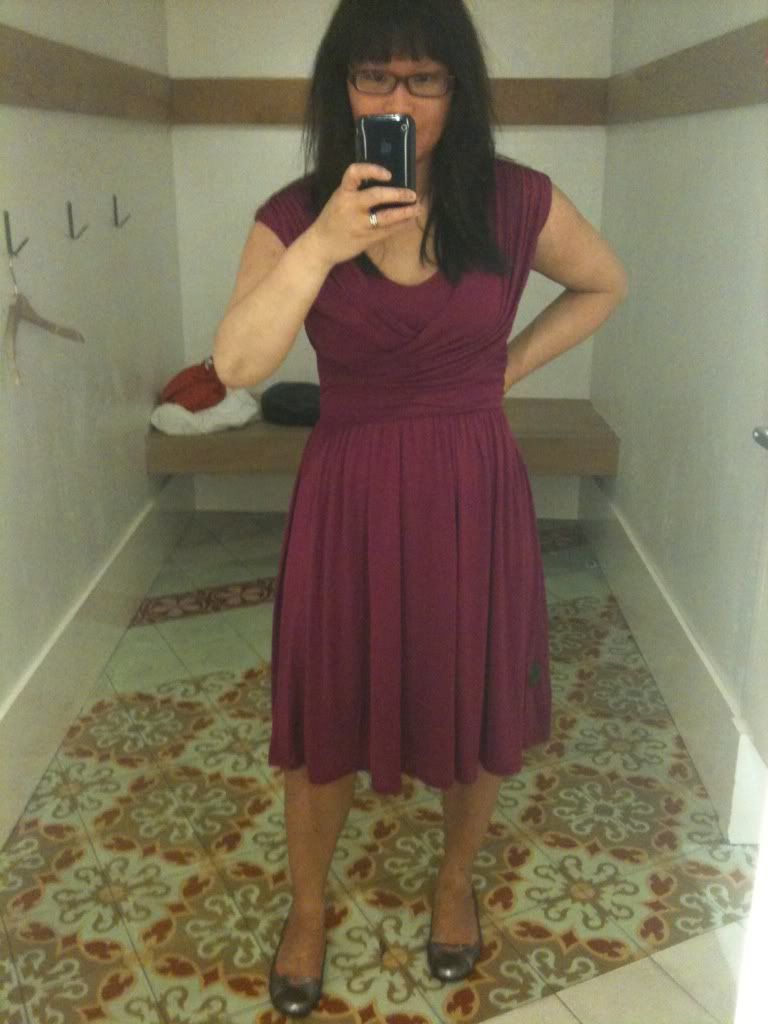 Whirligig Dress by Velvet, C$168, size S.  I love knit dresses, and this is a pretty one.  Lovely purple colour (Anthro calls it a medium pink, but I disagree), nice soft fabric (even if it is rayon and polyester), and a comfortable fit.  I put this one on hold thinking it would be my birthday discount purchase, but then I just didn't feel compelled to go back to buy it.  Not the one.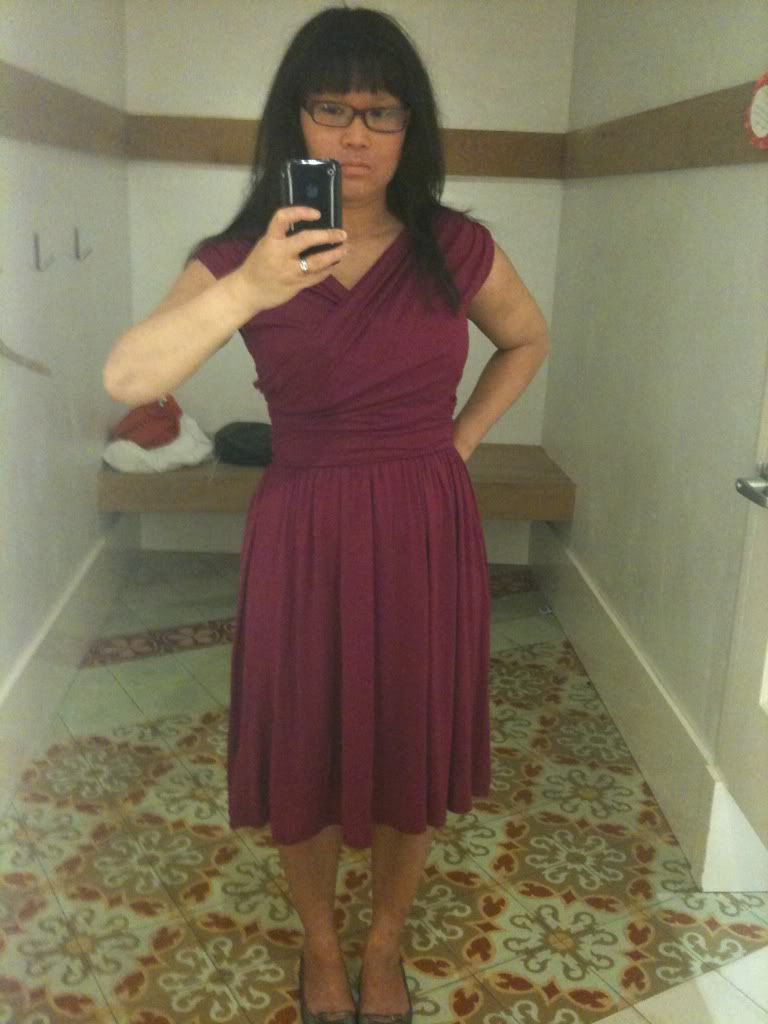 It does have the option to wear the neckline lower or higher, which is nice.
In the end, I bought the Reflecting Pool Dress, which is essentially the Verdant Slip Dress in a different print (I snapped up Verdant dress last month, before it disappeared from stores).  Both dresses will figure in my summer 30 for 30 challenge, beginning Monday.